Embrace the Elegance of the 2022 Volvo XC60, Coming to Beach Volvo in Myrtle Beach
Sometimes, you watch as history passes you by. Other times, you are an active participant. When you pilot the stunning 2022 Volvo XC60, you become a part of writing history. This amazing SUV will help you rediscover your love of driving. With various updates, the 2022 XC60 surpasses previous models. Available in the Inscription, Momentum, and R-Design trims, this SUV offers amazing features. Let Beach Volvo show you how great a luxury SUV can be when you drive the XC60.
2022 Volvo XC60
Smart and sophisticated, this Scandinavian-inspired Sport Utility Vehicle gives you more reasons to drive. Redesigned to deliver excellence from the ground up, the Volvo XC60 offers a proper entrance into the ride of a lifetime. Take a look at some of the features and designs that make this vehicle stand out.
Performance
The arrival of the 2022 Volvo XC60 signifies the end of the purely gasoline-propelled models. The new models offer a mild hybrid option that supports engine performance. Designed with sustainability and performance in mind, our mild hybrid technology takes a bold step towards a better tomorrow.
Employing regenerative braking, our mild hybrids improve fuel efficiency and reduce tailpipe emissions by using the energy stored in a 48-volt battery to support engine performance. That means you will enjoy a smoother ride, superior acceleration, enhanced comfort, and lower fuel consumption. Our integrated mild hybrid technology proves Volvo's commitment to delivering luxury and forward-thinking automotive engineering to better your life.
Safety
With our assisted safety features, we do all that we can to ensure you enjoy a safe and enjoyable ride. When you pilot the 2022 Volvo XC60, you get the benefit of years of dedicated automotive engineering designed to keep you and those you love safe as you travel. With so many incredible features, it is no surprise that we lead the charge in safety. Let Beach Volvo help you discover the features that will help you explore with confidence.
During your commute, you may encounter surprises, which you can't control. Fortunately, with BLIS®, our blind spot information system, you have an extra set of eyes watching your back. If there is a risk of collision, BLIS helps by subtly adjusting steering to help you mitigate disaster.
Our intelligent safety assistance technology helps reduce or avoid collisions. It provides help when you need it most. By providing a warning to the driver and then autobraking if the driver doesn't react, this safety technology helps you avoid other vehicles, cyclists, pedestrians, and large animals.
With our 360-degree parking view, you have the visual support you need to confidently park, even in confined spaces. While our cross traffic alert with autobrake lets you back out of your parking spot without fear. These features and more help make the 2022 XC60 an automotive safety marvel.
Technology
When it comes to offering the technology to elevate your experience, the XC60 delivers. Designed with Google built in, the XC60 opens the door towards the connected technology that you'll love. With Google Assistant, you have access to a leading virtual assistant even when you're on the go. Get help with navigation, music, and more when you drive the XC60.
Get a Plug-In Hybrid with the Volvo XC60 Recharge
Among the trim levels available on the Volvo XC60 lineup, the XC60 Recharge gives you something unique as you can experience everything the SUV has to offer, while getting a plug-in hybrid which allows for greater efficiency. There's plenty to like and standout benefits of the XC60 Recharge and that includes:
A 313-horsepower gas engine paired with an 87-horsepower electric motor for a total system horsepower of 400, with a T8 eAWD platform
20 miles of all electric driving before needing a plug-in recharge
An available network of many quick charging stations throughout Myrtle Beach and at-home setups
A federal tax credit with the purchase of a high efficiency vehicle like the Volvo XC60 Recharge
Additionally, there's benefits of being able to travel in selected lanes on major highways, plus you probably notice around Myrtle Beach that plug-in hybrids can get priority parking spaces and many of our area's attractions. This, plus knowing that you can drive longer between filling up is one of the many reasons why considering a new Volvo XC60 Recharge is a good idea for drivers, and we'll be happy to walk you through the details.
Contact Beach Volvo for More Information
The future of driving looks brighter now that the 2022 Volvo XC60 is coming. Find out when you can expect to pilot your own XC60 when you contact Beach Volvo. We want to serve you. Visit us online or in-person today.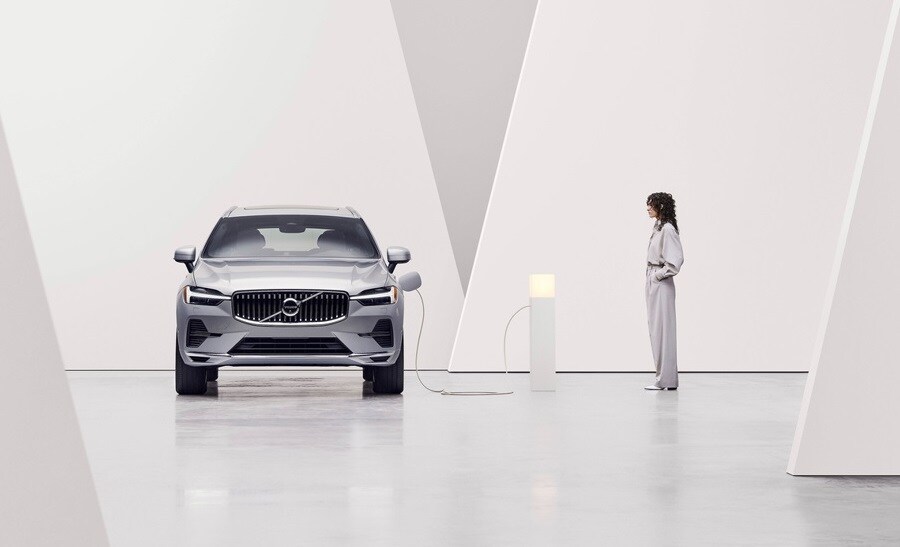 Hours
Monday

9:00 AM - 7:00 PM

Tuesday

9:00 AM - 7:00 PM

Wednesday

9:00 AM - 7:00 PM

Thursday

9:00 AM - 7:00 PM

Friday

9:00 AM - 7:00 PM

Saturday

9:00 AM - 6:00 PM

Sunday

Closed