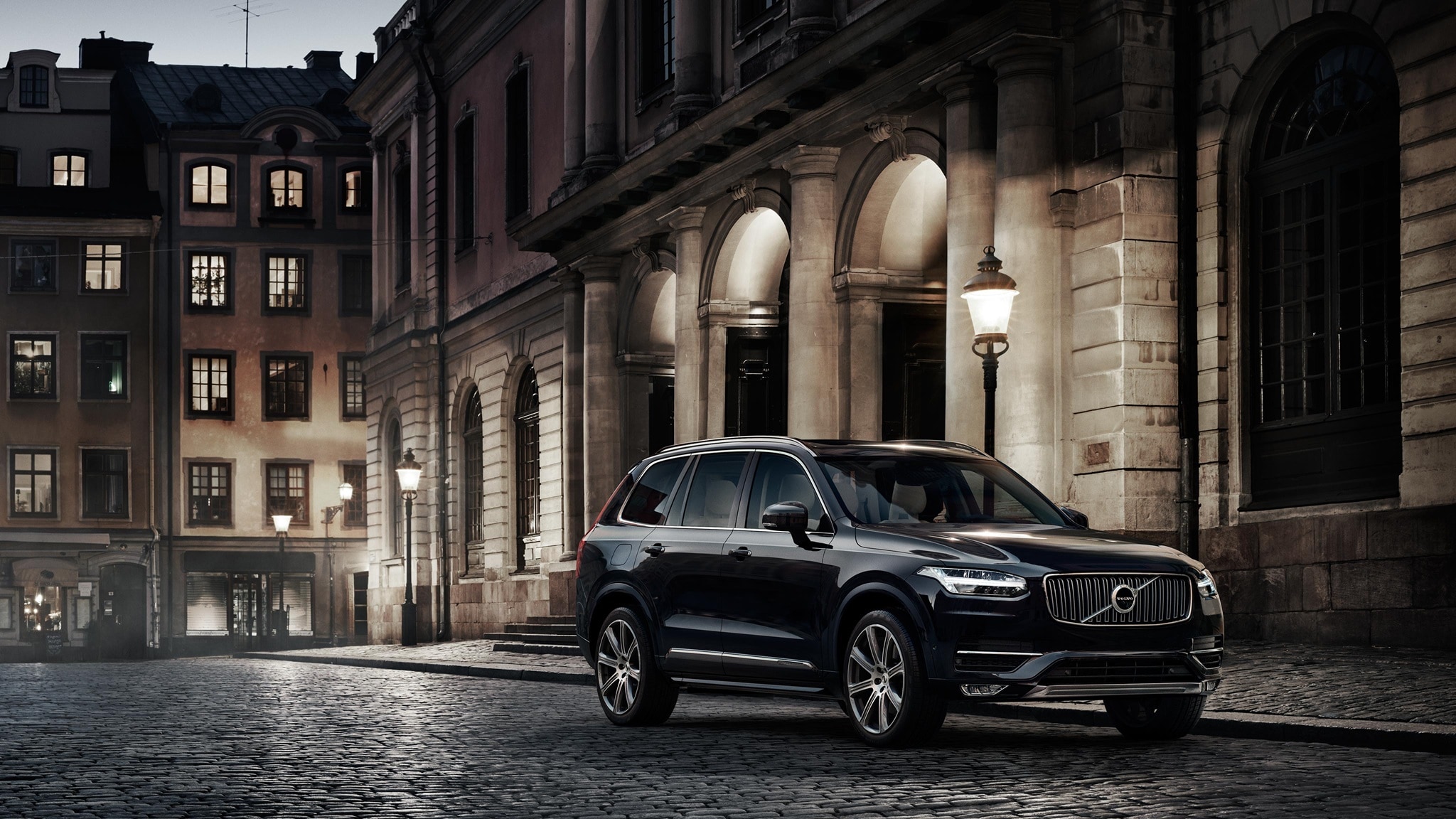 The all-new Volvo XC90 is a visually striking, premium quality seven seat SUV with world leading safety features, new powertrain technologies, an unrivaled combination of power and fuel efficiency and a superlative interior finish. The new XC90 marks the beginning of a new chapter in Volvo's history, capturing its future design direction, incorporating its own range of new technologies and utilizing its new Scalable Product Architecture (SPA) technology.
---
Volvo's new face
The new XC90 is the first Volvo to carry the company's new more prominent iron mark, which has the iconic arrow elegantly aligned with the diagonal slash across the grille. Together with the T-shaped "Thor's Hammer" DRL lights, the iron mark introduces an entirely new, distinctive and confident face for Volvo's forthcoming generation of cars. The XC90's larger bonnet with its new topography, the beltline and the sharpened shoulders connecting with the tattoo-like, new rear lights are other important design signatures that will be mirrored across the range. To add more visual muscle from the sides, the XC90 comes with a range of wheel sizes up to 22 inches.
Luxurious interior
The XC90's interior is the most luxurious to have been designed for a Volvo. The most striking feature is a tablet-like touch screen control console, which forms the heart of an all-new in-car control system. This system is virtually button free, a simplicity that opens up generous surfaces and gives us the opportunity to create a modern, luxurious interior architecture. The all-new XC90 interior combines materials such as finest Nappa leather and wood with handcrafted details, including a gear lever made of crystal glass from Orrefors, the famous Swedish glass-maker, and diamond-cut controls for the start/stop button and volume control.
New trim level strategy
Volvo Cars' reinvented trim level strategy resembles a tree with two branches. Kinetic is the base, followed by the very competitive Momentum level. Inscription and R-Design form the two branches on the tree. The Inscription package is designed for customers that want an elegant look and a luxurious experience, while R-Design has a sporty and dynamic aura. In principle, the previous top level has been replaced with the Inscription and R-Design versions. Both of them feature an elevated content, carefully chosen to emphasize each of their distinctive individual personalities.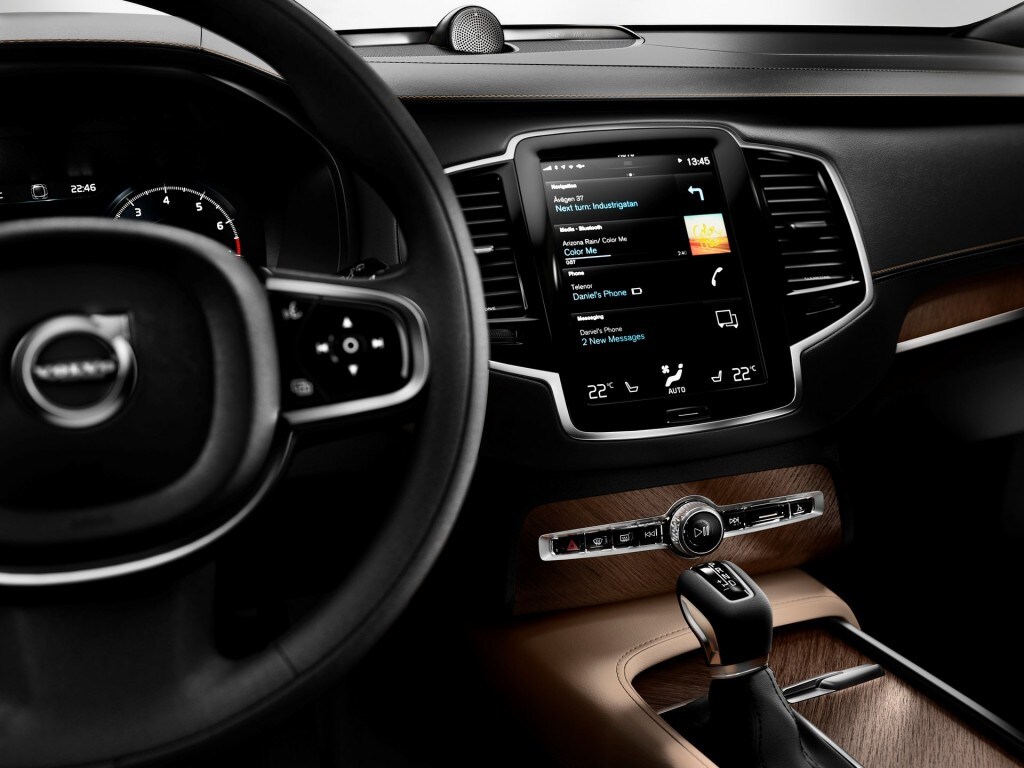 You will really want to come see the all new Volvo XC90 in person and get a full demonstration from one of our knowledgeable salespeople. We're waiting for your arrival and can't wait to take you on a test drive!