The compelling design of the 2016 Volvo S60 highlights the car's sporting nature. The 2016 S60 is available with full range of engines from Volvo Cars' four-cylinder Drive-E powertrain family aimed at giving you the most impressive drive yet!
---
The front design increases the S60's road presence. Its focused and determined-looking headlamps help create the 2016 Volvo S60's expressive 'face'. The 2016 Volvo S60's horizontal lines are emphasized at both the front and rear. Accents such as a wide grille and daylight running lights give the S60 an impressive stance.
The 2016 Volvo S60 offers a wide wheel range with a variety of designs that increase the customization potential for customers. Enhancing the visual appeal of the car, it's possible to specify the S60 with 19-inch wheels and keep the same profile height as 18-inch ones, without compromising comfort.
The Scandinavian design is illustrated by beautiful, simple shapes and surfaces without the clutter. This is proven in both the interior and exterior of the 2016 Volvo S60. On the inside, Volvo's attention to detail, the use of authentic materials like wood and leather contribute to the in-command driving experience. The interior detailing includes a Piano Black deco option, rotary jewel-like knobs in the center stack and a frameless inner rear-view mirror.
Supportive yet comfortable seats that ensure a fresh and relaxed arrival after even the longest of journeys have been one of Volvo's features for decades. If you buy a 2016 Volvo S60, you have the ability to specify a sport seat that retains this traditional comfort. This makes a perfect addition to the in-command sensation of a true driver's car. It offers hugging side support all the way from the thighs to the shoulders. This means the seat keeps the driver securely in position when cornering at speed.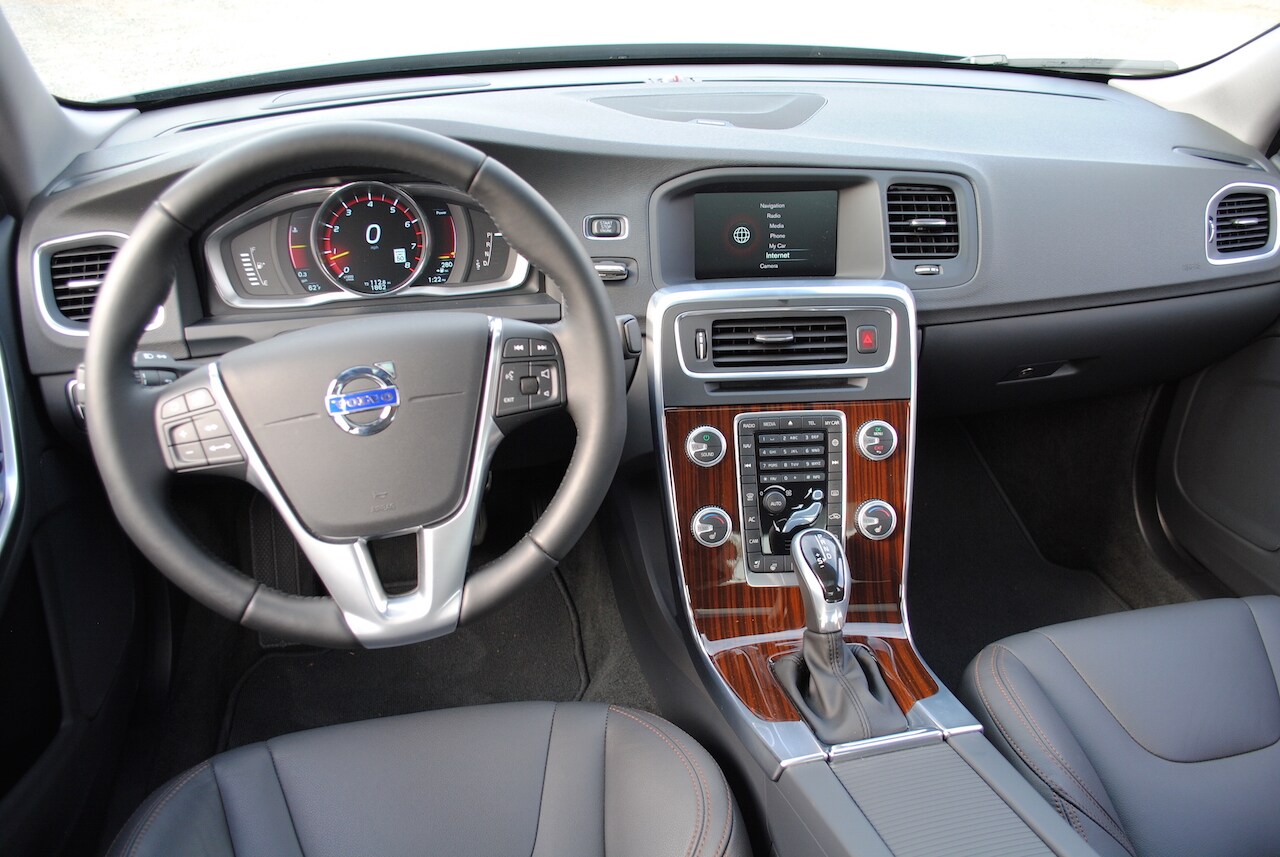 On the outside, the T6 Drive-E engine has an output of 306hp and 400Nm of torque. The engine features a class-leading combo of a compressor and a turbo charger. Using the supercharger to fill in the bottom end gives the engine a big, naturally aspirated feel. The mechanically linked compressor starts to function immediately at low revs, while the turbocharger kicks in when the airflow builds up.
These are only a few of all the great aspects of the 2016 Volvo S60! For more information about the 2016 Volvo S60, including features such as the Adaptive Digital Display, Sensus Connect, the premium sound system, heated steering wheel and paddle shifters, Electrical Power Assist Steering or the Pedestrian and Cyclist Detection technology, give our skilled and expert salespeople a call today!